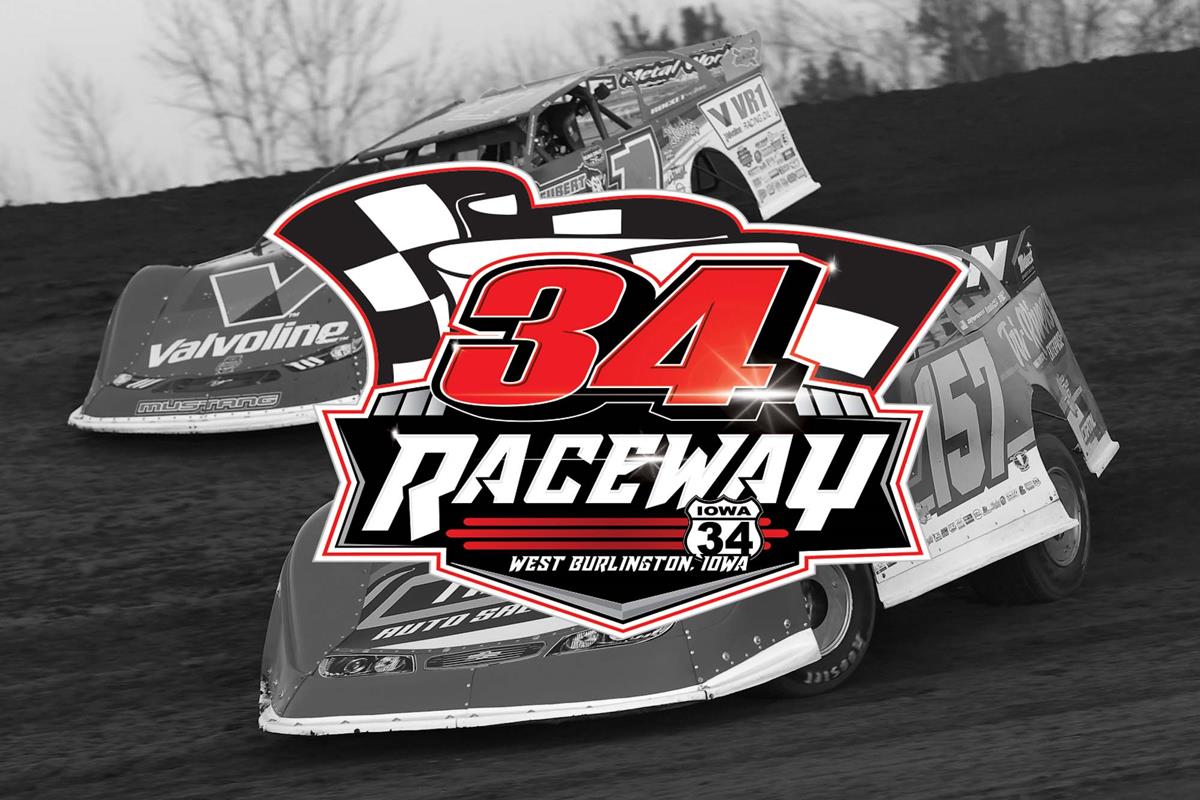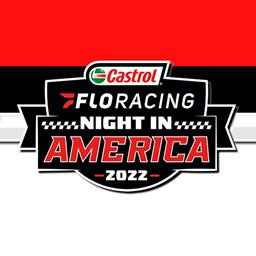 7/31/2022
Castrol FloRacing Night in America
---
Castrol FloRacing Night in America at 34 Raceway Canceled
Tire Shortage Leads to Cancellation of August 2 Event
AUSTIN, Texas (July 31, 2022) — The Castrol® FloRacing Night in America event scheduled for Tuesday, August 2 at Iowa's 34 Raceway has been canceled due to the ongoing tire supply shortage.
"We were looking forward to making our debut at 34 Raceway on Tuesday, however after talking with teams and area tire distributors over the past few days we've made the decision to cancel the event. Right now, most teams are low on tires or completely out, and distributors are waiting to receive more. It's an unfortunate situation," said series general manager Ben Shelton. "Brad (Stevens) and Jessi (Mynatt) at 34 Raceway have gone above and beyond to prepare for this big event, and I truly hate to not be able to have the race this week. It's just one of those deals that is currently out of everyone's control.
"The event won't be rescheduled for the 2022 season, but we are already looking ahead to making our debut at the track in 2023."
Castrol® FloRacing Night in America now returns to action on Tuesday, September 13 at Fairbury (Ill.) Speedway with the third annual One For The Road. The event will pay $22,022 to win and $1,000 to start.
Joining the night's program will be DIRTcar Modifieds.
For more information on the facility, please visit www.FairburySpeedway.com .
For more information on Castrol® FloRacing Night in America sponsors, visit the company websites at www.castrol.com; www.renegaderacefuel.com; www.integrashocksandsprings.com; www.pitstopusa.com; www.k1racegear.com; www.buzzeracing.com; www.hokertrucking.com; www.rocketchassis.com; www.dirtdraft.com; www.hoosiertire.com; and www.fkrodends.com.
For complete Castrol® FloRacing Night in America details, visit the brand-new series website at www.FloSeries.com. For other questions, contact general manager Ben Shelton at msrmafia@gmail.com or 901-335-3037.
Castrol FloRacing Night in America Points (After 05/18/22)
1)Brandon Sheppard – 390 points
2)Hudson O'Neal – 312 points
3)Mike Marlar – 312 points
4)Tyler Erb – 261 points
5)Ricky Thornton Jr. – 249 points
6)Bobby Pierce – 242 points
7)Stormy Scott – 237 points
8)Ryan Gustin – 217 points
9)Garrett Alberson – 202 points
10)Ashton Winger – 177 points
11)Jonathan Davenport – 168 points
12)Spencer Hughes – 167 points
13)Kyle Larson – 159 points
14)Devin Moran – 159 points
15)Dennis Erb Jr. – 156 points
Back to News